I really love collaborating with my husband on projects. We see things differently but manage to work in tandem, both contributing our halves to create a whole piece. This is what the Til Death series is about.
He creates beautiful frames and then I create the masks to match them. This time we opted for a black shiny frame and poured resin into the backing. I love random pouring resin, it's so beautiful to watch. Our pour started with a jet black base, followed by red and just a tiny bit of gold. Once you get going with the heat gun the resin starts to bleed and come to life! It's meditative in a way.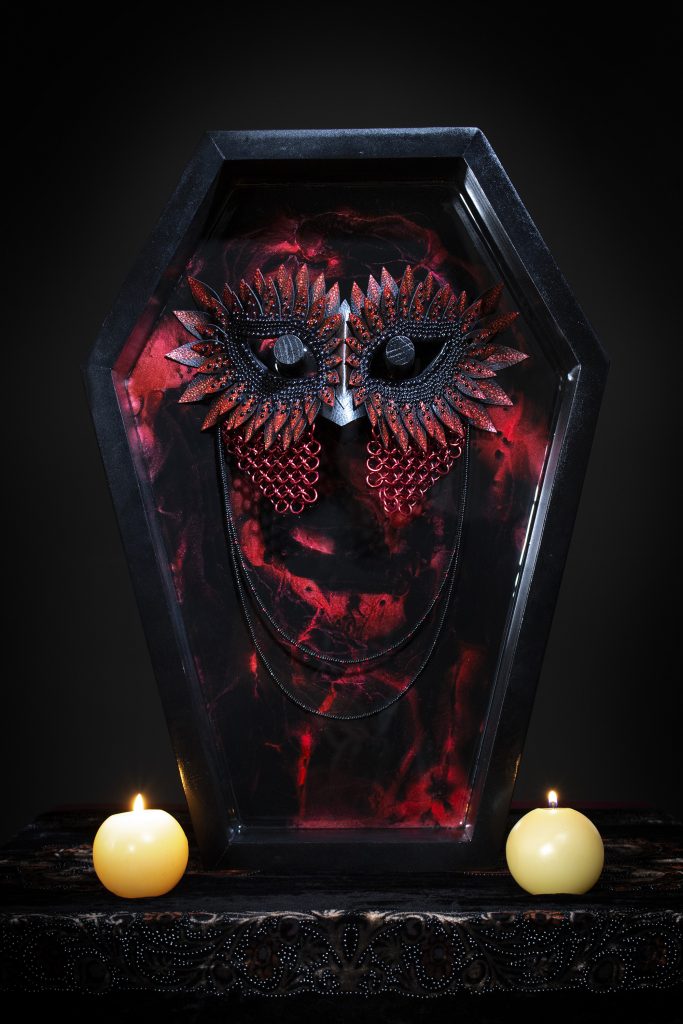 We obtained some red that is just damn sexy and I knew that it had to go with this frame. The mask was another meditative process. After it was assembled using a black material I dusted red from tip to base, tapering it to allow for the black to show in some places. After that I highlighted each piece with a series of dots of paint; dozens and dozens if not hundreds of reds and golds, all as dots of paint on each piece. Once the paint dried I set about adding the black beads. I chose black because I love how it adds depth and texture without overpowering the rest of the look.
There are two strands of very VERY tiny beads (they're so tiny, stringing them is an exercise of zen like patience) that are detachable and clip on to the chainmail.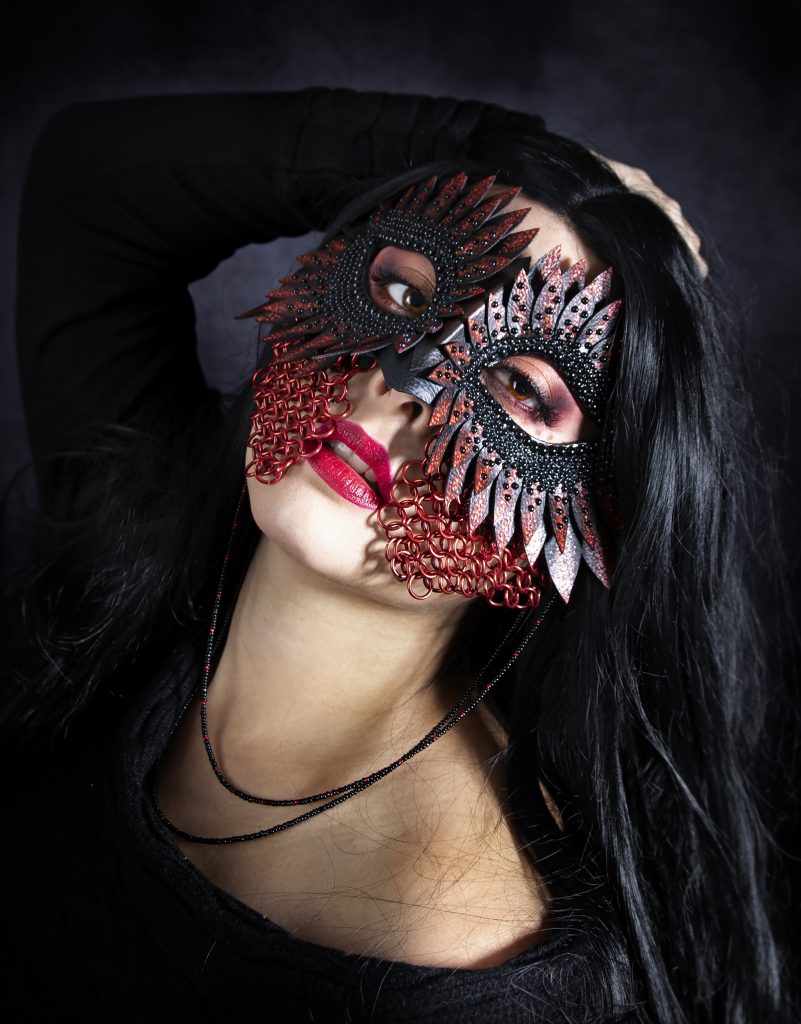 I really love how it turned out. I can't wait to make more! These take a while for us to construct because it's an organic process. We never start out with a specific idea in mind; we just kind of follow where the project leads us.
HAPPY 2020!